Expert BMW Oil Change Service in Tolleson, AZ
Ultimate European Repair — Protect Your BMW Engine
At Ultimate European, we use only the Ultimate quality engine oil in all of our oil change services: Liqui Moly. Liqui Moly oil is made exclusively in Germany and provides superior engine protection, increased fuel economy, performance, and increased engine component life through reduced friction. Liqui Moly also reduces oil consumption due to superior oil base stocks that are more resistant to the high pressure and stress demands that performance European engines place on an engine's oil. Liqui Moly is one of the only products that still meets manufacturer specifications, yet is superior to manufacturer engine oil. Often times manufacturers will develop an oil formula with Liqui Moly before proceeding to take that formula specification to big oil to work a wholesale deal. At Ultimate European Repair, we offer it standard in all of our oil changes for a fraction of the cost of what you can buy it for over the counter.
Personalized & Consistent Oil Change Schedules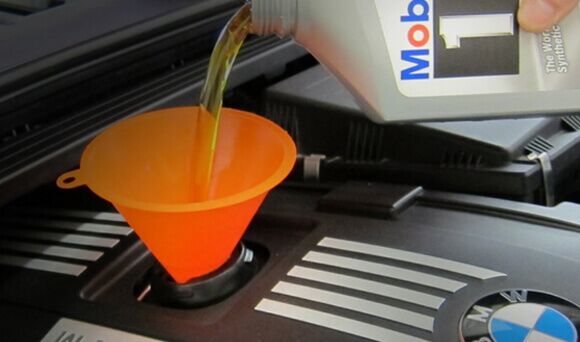 Maintain your BMW's excellent performance by visiting the specialists at Ultimate European Repair in Tolleson, AZ. While BMW originally set a factory specification of 15,000-mile oil change intervals due to new oils, even they re-evaluated in recent years and changed their recommendation to 10,000 miles. Add the Arizona climate, and the truth is, the factory oil change service interval is not enough to keep your BMW in optimal condition for the long run. At Ultimate European Repair, we have years of inside experience of exactly what costly engine repairs and premature wear occur from going too long between oil changes. It is our professional recommendation to change your oil every 4 months, or 5,000 miles to avoid costly or pre-mature engine-related repairs. At Ultimate European, we can send you a customized maintenance reminder schedule at your request.
Oil changes are not only important for their impact on your engine and performance. Our routine oil changes come with complimentary vehicle inspections. These inspections often reveal issues before they become debilitating problems, allowing you to schedule them into your budget and avoid putting your BMW out of action. Oil change inspections can also alert you to safety concerns before long trips or even tire failure. Schedule your oil change with Ultimate European Repair and receive your complimentary inspection today!